Dr. NIGAM P. SHUKLA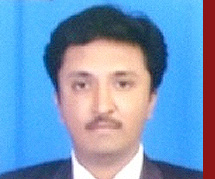 Name

Dr. NIGAM P. SHUKLA

Designation

Senior Scientist & Head

Educational Qualification

Ph. D. (Agri.) Entomology

Post Graduate Diploma in Patents Law

Cleared NET (ASRB, New Delhi)

Cleared CCC+ (SPIPA, Ahmedabad)

Professional Experience

Post Held

Period

Organization/Institute

Research Associate

1 Year

SRISTI, Ahmedabad

Senior Research Fellow

2.5 years

GAU, Sardarkrushinagar

Officer (Sales & Marketing)

7 months

M/s. Rallis India Limited, Mumbai

Subject Matter

Specialist
(Pl. Protection)

4 year 8 months

Krishi Vigyan Kendra ,
Kachchh (RARDS)

Sr. Scientist & Head

Continue…

Krishi Vigyan Kendra ,
Bhavnagar (Lokbharti)

Specialization

Entomology is the subject of academic specialization
Ms. Shila N. Boricha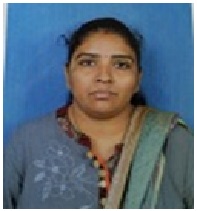 Name

Ms. Shila N. Boricha

Designation

Subject Matter Specialist – Home Science (Food & Nutrtion )

Educational qualification

M. Sc. (Home Science)

M. Ed.

Cleared CCC ( Ambedkar University )

Post Held

PERIOD

ORGANIZATION/INSTITUTE

Teacher

1 year

Shree J. J. Mehta Multipurpose High School

Lecturer

8 Month

Gandhi Home science Mahila Collage, Bhavnagar

Lecturer

1 year

J. M. Sabava P.T.C., collage, Botad .

Programme Associate

2 year

Health department, District Panchayat Amreli (District Nutrition Cell)

Nutritionist

1 Year

Sir T. Hospital, Bhavnagar (Paediatric Department)

Programme Associate

2 year

Health Department, District Panchayat, Bhavnagar. (District Nutrition Cell)

Subject Matter

Specialist
(Home Science)

Continue…

KrishiVigyan Kendra ,
Bhavnagar (Lokbharti Gram vidhyapith Sanosara)

Professional Experience

Many varieties from Milk and its products

Specialization

Food and Nutrition
Er. PRADIP M. KYADA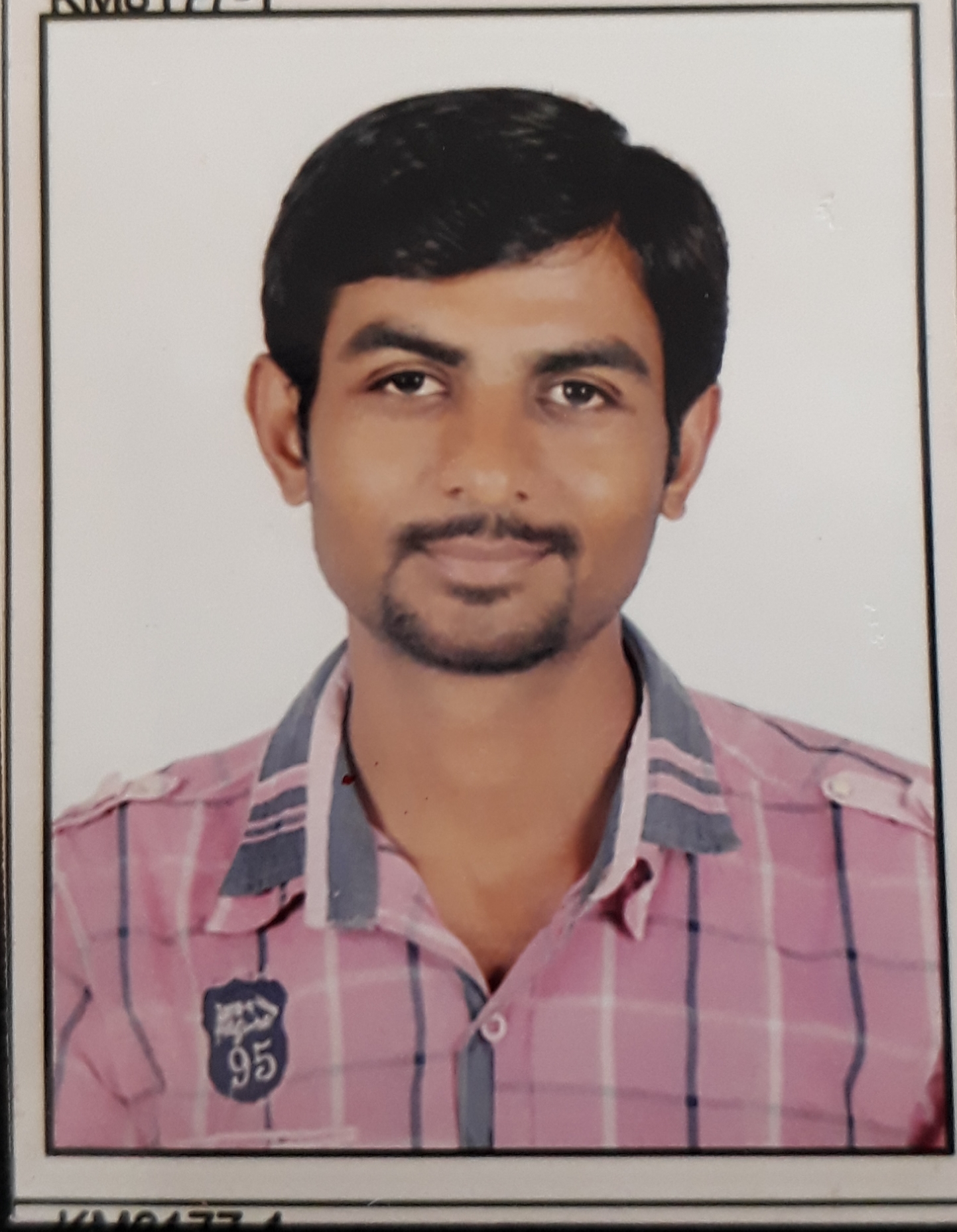 Name

Er. PRADIP M. KYADA

Designation

Subject Matter Specialist (Agriculture Engineering)

Educational qualification

M. Tech. (Soil and Water Conservation Engineering)

Cleared NET-2019 (ASRB, New Delhi)

Cleared CCC

Professional Experience

Post Held

PERIOD

ORGANIZATION / INSTITUTE

Senior Research Fellow

11 months

Main Dry Farming Research Station, Junagadh Agricultural University, Targhadia (Rajkot)

Subject Matter Specialist (Agriculture Engineering)

27/08/2014 to

Continue…

KrishiVigyan Kendra ,
Bhavnagar (Lokbharti)

Specialization

Soil and Water Conservation Engineering is the subject of academic specialization
Dr. VIKRAM R. DESAI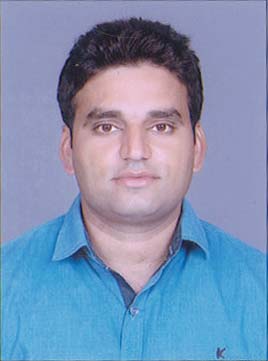 Name

Dr. VIKRAM R. DESAI

Designation

Subject Matter Specialist (Animal Science)

Educational qualification

M. V. Sc. (Animal Nutrition)

Cleared NET- 2014, 2016 (ASRB, New Delhi)

Cleared CCC

Professional Experience

Post Held

PERIOD

ORGANIZATION / INSTITUTE

Veterinary Officer

11 months

District Panchayat, Panchmahal District

Veterinary Officer

4 year

Dudhsagar Dairy, Mehsana

Subject Matter Specialist (Animal Science)

02/09/2014 to

Continue…

Krishi Vigyan Kendra ,
Bhavnagar (Lokbharti)

Specialization

Animal Nutrition is the subject of academic specialization
Dr. SAROJ CHOUDHARY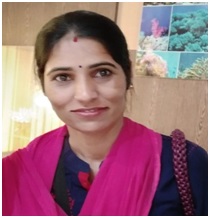 Name

Dr. Saroj Choudhary

Designation

SMS (Agriculture Extension)

Educational qualification

Ph. D (Agriculture Extension)

Bachelor of Journalism ( Kota , Rajasthan)

Cleared NET (ASRB, New Delhi)

B. Ed ( Julana, Haryana)

Professional Experience

Post Held

PERIOD

ORGANIZATION / INSTITUTE

ATM

1 Year

ATMA- Nagour- Rajasthan

Subject Matter Specialist
(Agriculture Extension)

Continue…

Krishi Vigyan Kendra ,
Bhavnagar (Lokbharti)

Specialization

Agriculture Extension is the subject of academic specialization
Mr. JAGDISH K. KANTARIYA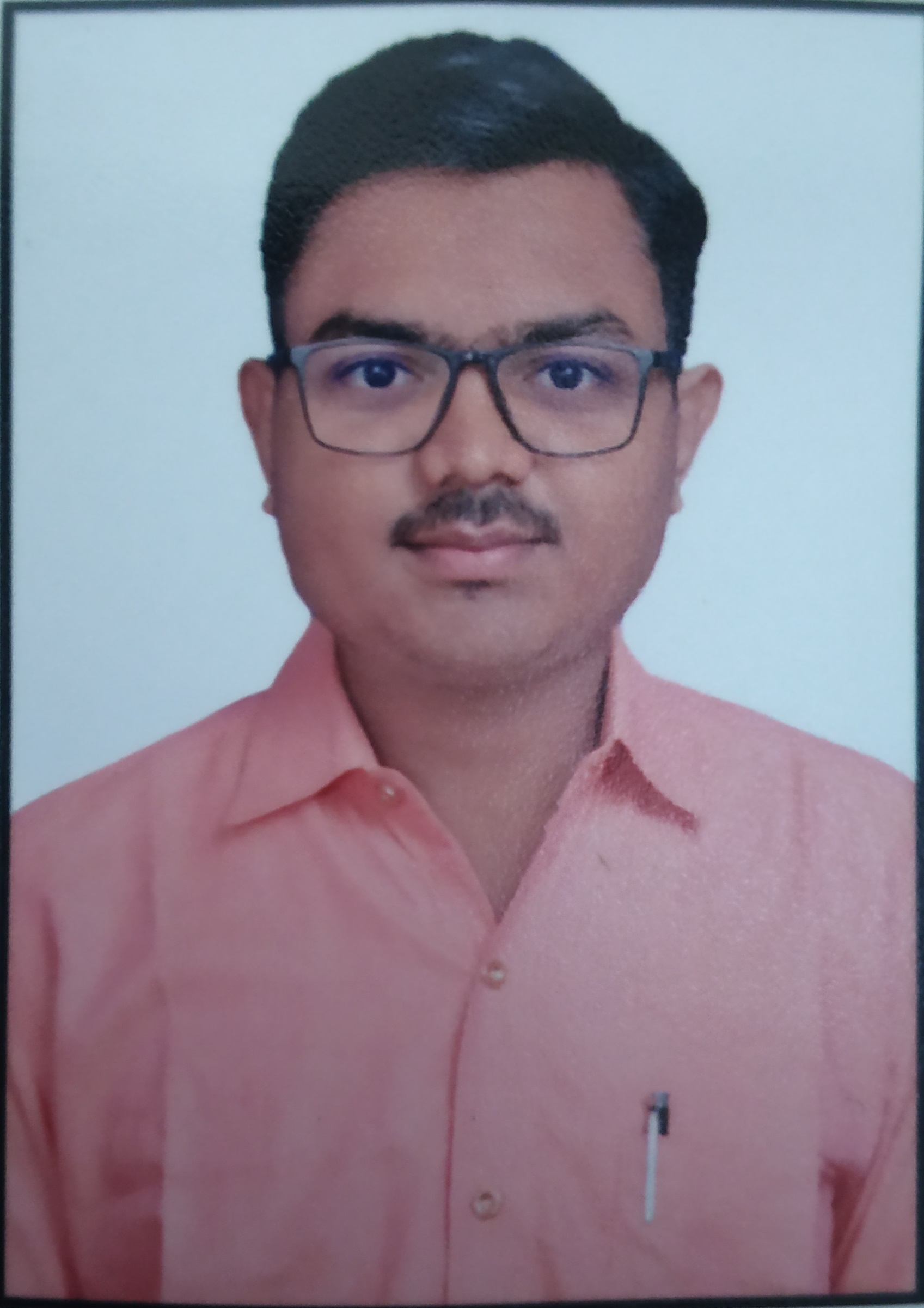 Name

Mr. JAGDISH K. KANTARIYA

Designation

Subject Matter Specialist (Agronomy)

Educational qualification

M. Sc. (Agronomy)

Cleared CCC+

Professional Experience

Post Held

PERIOD

ORGANIZATION/INSTITUTE

Subject Matter Specialist (Agronomy)

27/02/2017

To Continue…

Krishi Vigyan Kendra, Lokbharti
Sanosara, Bhavnagar

Specialization

Agronomy is the subject of academic specialization

Others if any

Trainer for job role of "Quality seed Grower" under Agriculture Skill Council of India, New Delhi
Mr. Vinit B. Savani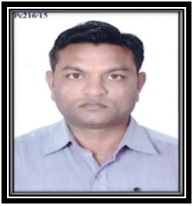 Name

Mr. Vinit B. Savani

Designation

Farm Manager

Educational qualification

M. Sc. (Horticulture)

P. G. Diploma in Agri. Extn. Management

CCC

Professional Experience

Post Held

PERIOD

ORGANIZATION / INSTITUTE

5 years

NBHC, Unjha

Associate assistant Director of Hort.

1 year &

6 months

Dept. of Horticulture, Palanpur

10 Months

ATMA Project, Dist. Narmada

Continue since 15-08-2012

Krishi Vigyan Kendra, Lokbharti Gramvidyapith Trust

Sanosara - Bhavnagar

Specialization

Fruit Science is the subject of academic specialization.
Mr. Prashant M. Mehta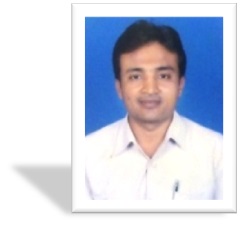 Name

Mr. Prashant M. Mehta

Designation

Programme Assistant (Computer)

Educational qualification

B.com.

M. Com.

Post Graduate Diploma in Computer Application

Professional Experience

Post Held

PERIOD

ORGANIZATION/INSTITUTE

Lecturer

5 Year

Lokseva Mahavidyalaya, Lokbharti

Programme Assistant

Continue…

Krishi Vigyan Kendra ,
Bhavnagar (Lokbharti)

Specialization

Computer application and Accountancy
Mr. Paresh Rathod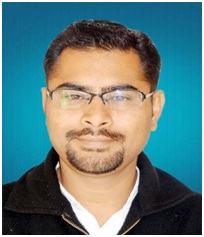 Name

Mr. Paresh J. Rathod

Designation

Programme Assistant (Agriculture)

Educational qualification

M.Sc. (Agri. Chem. & Soil Science)

Cleared CCC

Professional Experience

Post Held

PERIOD

ORGANIZATION/INSTITUTE

Junior Research Fellow

1 year 6 month

Department of Agri. chem. & Soil Science JAU, Junagadh

Sales Officer

3 year

Raj Borax Limited, Mumbai.

Programme Assistant (Agriculture)

10/05/2011 to

Continue…

KrishiVigyan Kendra ,
Bhavnagar (Lokbharti)

Specialization

Agriculture chemistry and soil science
Mr. PRAKASH M. RATHOD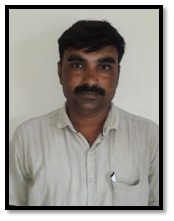 Name

Mr. PRAKASH M. RATHOD

Designation

Driver

Educational qualification

H.S.C.

ITI – Mechanic Motor Vehicle

CCC (DOACC)

Driving Licence (MCWG, LMV, HGV, HPV and Base)

Professional Experience

Post Held

PERIOD

ORGANIZATION / INSTITUTE

Apprenticeship

1 Year

GSRTC, Bhavnagar

Mechanic

2 years

ApsaraEntreprise LML Authorise, Bhavnagar

Mechanic

5 Years

Chidank, Mahindra Authorise, Bhavnagar

Driver

01/10/2010 to

Continue…

KrishiVigyan Kendra ,
Bhavnagar (Lokbharti)
Mr. PRAVIN S. GAMETI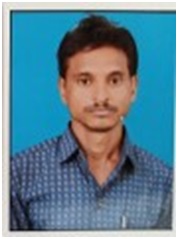 Name

Mr. PRAVIN S. GAMETI

Designation

Driver

Educational qualification

H.S.C.

ITI – Electrician

CCC

Driving Licence (MCWG, LMV, HGV, HPV and Base)

Professional Experience

Post Held

PERIOD

ORGANIZATION / INSTITUTE

Driver

5 years

Privet Vehicles, Palanpur

Driver

2 years

Gujarat Vidyapith, Ahmedabad

Driver

01/10/2010 to

Continue…

KrishiVigyan Kendra ,
Bhavnagar (Lokbharti)
Rajeshbhai B Naiya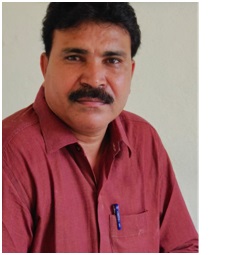 Name

Rajeshbhai B Naiya

Designation

Supporting Staff

Educational qualification

B. A. 2nd years

Professional Experience

| | | |
| --- | --- | --- |
| Post Held | PERIOD | ORGANIZATION / INSTITUTE |
| Supporting Staff | 2010 to continue | Krishi Vigyan Kenya, Bhavnagar (Lokbharti) |
| Selling Executive | 5 years | Khadi Gram Udyog, Dhasa |

Specialization

Confidence Proffesional communicator with outstanding listening and presentation skills