Kantilal A. Gothi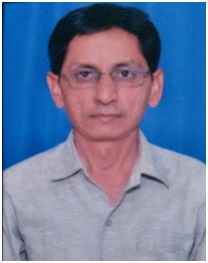 Name

Kantilal A. Gothi

Designation

Director, Lokbharti Lokseva Mahavidyalaya, Sanosara

Educational qualification

B.E. Civil

Professional Experience

| | | |
| --- | --- | --- |
| Post Held | PERIOD | ORGANIZATION / INSTITUTE |
| Engineer | 1 year | Swiss Health Foods Pvt. Ltd |
| Engineer | 10 months | M/S Radheshyam Bansal, New Delhi |
| Engineer | 1year and 2 months | M/S Radheshyam Bansal, Surat |
| Engineer | 23 year | Lokbharati Lokseva Mahavidyalaya Sanosara |
| Director | 6 year | Lokbharati Lokseva Mahavidyalaya Sanosara |
Dr. SHRIDHAR B. GAJJAR
Name

Dr. SHRIDHAR B. GAJJAR

Designation

Ass. Professor

Educational qualification

Ph.D. Sociology

M.R.S (Agri.)

Cleared CCC INSERICE Dr. Baba Saheb Ambedakar Open University

Orientation Program- (UGC) Sardar Patel University Vallabha Vidyanagar

Refresher Course (UGC) Saurashtra University Rajkot

Professional Experience

Post Held

PERIOD

ORGANIZATION / INSTITUTE

Project Officer N.F.E. (Non formal Elementary Education)

1-06-1995 to

31-12-1996

Lokbharati Gramvidyapith, Sanosara.

01-03-1997 to

10-04-1997

Mohan Dayal Hospital, Killapardi (Dist-Valasad)

11-04-1997 to

31-07-1997

Lokbharati Lokseva Mahavidyalay, Sanosara

Permanent Lecturer (BRS/MRS)

01-08-1997 Continue…

Lokbharati Lokseva Mahavidyalay, Sanosara

Head Of Department- Cattle Breeding Farm

01-08-1997 to

07-05-2020

Lokbharati Gramvidyapith, Sanosara.

Recognized as the P.G. Teacher

04-07-2009

Master Degree-Bhavnagar University-2009

30/06/2015

Continue…

Ph.D. Rural Faculty M.K. Bhavnagar University

30-06-2015

Continue…

Ph.D. Rural Faculty M.K. Bhavnagar University

20-06-2018 Continue…

Lokbharati Lokseva Mahavidyalay, Sanosara

15-03-2020 Continue…

Lokbharati Lokseva Mahavidyalay, Sanosara

Specialization

Animal Husbandry & Dairy Science
Dr. MUKUND P. SHRIMALI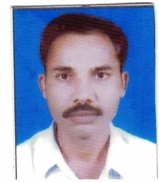 Name

Dr. MUKUND P. SHRIMALI

Designation

Assistant Professor

Educational qualification

Ph. D. Sociology

Post Graduate in Rural Studies

Professional Experience

| | | |
| --- | --- | --- |
| Post Held | PERIOD | ORGANIZATION / INSTITUTE |
| Asst. Professor | Since 01-11-1990 | Lokbharati Lokseva Mahavidyalaya, Sanosara |

Specialization

Extension education and sociology

Others if any

Dean of Rural faculty of M K Bhavnagar Uni. From 01/04/2015 to 31/03/2018.

Subject expert in sociology, Dr. Babasaheb Ambedkar Uni., Amdavad.

Life membership of Gujarat Society of Extension Education, Anand.

Since 2016 I have been approved as a Ph. D. guide in Sociology in M. K. Bhavnagar University, Bhavnagar.

Since 2014 I have been approved as a Ph. D. guide in Social work in Pacific University, Udaipur.

N.S.S. Programme Officer 1999-2014.

Programme Officer in Population Education Club 1995-2001.

Consultant in Carrier Corner, Employment Office, Bhavnagar 1998 - continue

Examination Coordinator in M.R.S., Lokbharati 1993-1994

Sports Activities, Lokbharti 1993-1997.

Students Book Bank 1994-2014.

Institutional exhibition 1993- continue

Students Counselling in adventure activities 1994-2000.

Mini Merethone running 1995-2006

Kutch Rehabilitation 2001-2002.
Mr. ALKESH J. CHAUHAN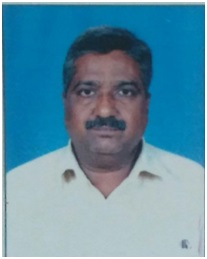 Name

Mr. ALKESH J. CHAUHAN

Designation

Assistant Professor

Educational qualification

M.A., B.Ed. with History

B.A. with sociology (Double Graduate)

Cleared CCC (Dr. Ambedkar University)

Professional Experience

| | | |
| --- | --- | --- |
| Post Held | PERIOD | ORGANIZATION / INSTITUTE |
| | Continue.. | Lokbharti Gramvidyapith |
| Ex. Dean of Rural Faculty | 2012 to 2015 | MKB University, Bhavnagar |
| Member Of Board Of Study, Rural Faculty | Continue.. | MKB University, Bhavnagar |
| Member of Gujarat Itihas Parishad | Continue.. | |
| Member of Saurashtra-Kutch Itihas Parishad | Continue.. | |

Specialization

History is the subject of academic specialization
Mr. MANOJKUMAR GOPALDAS AGRAVAT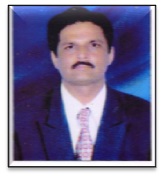 Name

MANOJKUMAR GOPALDAS AGRAVAT

Designation

Engineer- lecturer

Educational qualification

M.A.

B.E.(Civil)

Ph.D. conti.

Professional Experience

| | | |
| --- | --- | --- |
| Post Held | PERIOD | ORGANIZATION/INSTITUTE |
| | 2 year | Everest Associates, Surat |
| | 24 year 5 months | J. C. Kumarappa Mahavidyalaya, Gadhada (swa.) |
| | Continue… | Lokbharati Lokseva Mahavidyalaya-Sanosara |

Specialization

Water harvesting structure, Natural Resources Management, Nai-talim Education

Others if any

Worked as a Chief rector in J. C. Kumarappa Mahavidyalaya Gadhada